A1 Roofing Sheffield In Sheffield Roof Maintenance Services
Do you regularly check to see if your Sheffield roof needs maintenance? It's very easy to neglect your Sheffield roof because most people don't think about it until an emergency occurs. You should learn the practice of regular roof maintenance in Sheffield. At first, it may be difficult to keep up in Sheffield, but you will receive the long-term benefits. When you identify a leak or misplaced tile in your roof as soon as it happens, you will be able to fix the fault easily compared to when it leads to flooding of your Sheffield home. Immediately you detect a problem with your Sheffield roof, such as a failing section, you should get it fixed. A1 Roofing Sheffield is an accredited installation and roof maintenance company in Sheffield. A1 Roofing Sheffield have been delivering premium roofing services to our clients in Sheffield for more than 10 years. A1 Roofing Sheffield know everything about roofing. With A1 Roofing Sheffield, our customers are rest assured that they will be completely satisfied with our work in Sheffield.
Our Guarantee
---
Free site visit and survey
No hidden costs
British standards compliant
Fully Insured
Clean and efficient
Professional workmanship
A1 Roofing Sheffield Roof Maintenance For Sheffield Houses
Your South Yorkshire home is your sanctuary; it is the place you come to relax after a long day outdoors. That is the reason why you should immediately block any leakage in your Sheffield roof. Even though you may not feel like managing it in Sheffield for some time, you should fix it immediately. Nobody likes to wake up in the middle of a storm to their Sheffield ceiling dripping water into the room. A1 Roofing Sheffield's first step in the maintenance procedure is to conduct a free roof inspection in order to determine the exact cause of the problem in Sheffield.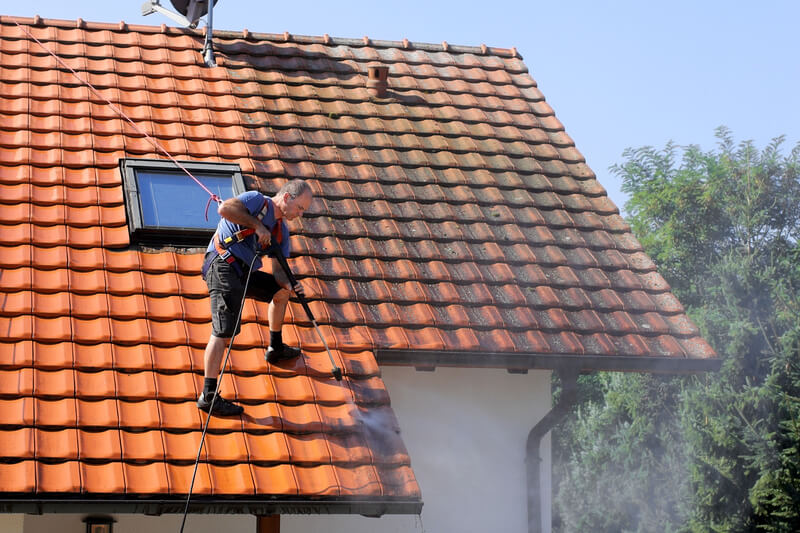 One of the best times to conduct a roof maintenance check in Sheffield is in dry weather, usually during spring and summer. A1 Roofing Sheffield professional roofers will ensure your Sheffield home is safe and protected from unfriendly weather conditions and any uninvited visitors. Sometimes, protecting the most important parts of your Sheffield home starts with a strong well-maintained roof.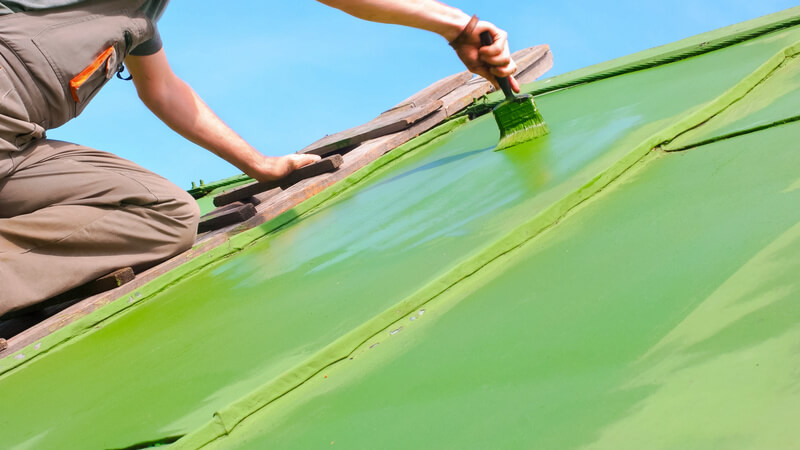 A1 Roofing Sheffield Commercial Roof Maintenance In Sheffield
Your office structure is an asset to your Sheffield business and should be maintained as such. As your Sheffield building gets older, you still need to make sure it remains in a first-class condition in South Yorkshire, including the visible walls and hidden roof. The contents of your Sheffield office are just as valuable as the physical structure itself.
Safeguard your Sheffield office building and contents from assailants with quality roofing services, and you can relax. A1 Roofing Sheffield has many clients in Sheffield for whom they have provided excellent roof maintenance services that guarantees their properties. In addition, all A1 Roofing Sheffield projects are covered with a comprehensive insurance policy to secure our client's property. In addition to being professional and careful with our work in South Yorkshire, A1 Roofing Sheffield offer more customer protection with our insurance policy. Most commercial buildings in Sheffield have roofing sheets made from metallic materials. Frequent maintenance and checking in Sheffield for possible rust and cracks in the roof is, therefore, important.
Do You Need Help ?
Call Us Now On
Why A1 Roofing Sheffield Is Your Ideal Sheffield Partner?
A1 Roofing Sheffield Are One Of Sheffield's Best Roof Maintenance Service Providers
A1 Roofing Sheffield pride ourselves in the quality of our roofing services. With A1 Roofing Sheffield staff strength, expertise and experience, you can't get a better deal anywhere else. A1 Roofing Sheffield experts make sure you get an excellent roof maintenance service.
Maximum Utility Service In Sheffield
A1 Roofing Sheffield have formed important ties with quality roofing material suppliers. A1 Roofing Sheffield can secure quality materials for less money. And then A1 Roofing Sheffield supply our clients at low prices. With A1 Roofing Sheffield, you can be sure of the quality of service you get for less money.
Roofing Services With Full Insurance In Sheffield
As a company, A1 Roofing Sheffield are compliant with health and safety procedures, and we ensure all necessary safety measures are taken when we work. In addition, A1 Roofing Sheffield provide full insurance cover for our workers and the property they are working on. This A1 Roofing Sheffield serves as a double measure for coverage in case of any incidents.
A1 Roofing Sheffield Rooftop Overview
It is important that A1 Roofing Sheffield carry out a roof inspection for our work. Before A1 Roofing Sheffield begin any major repair or replacement jobs, we perform a thorough inspection free of charge in Sheffield. This step is necessary for A1 Roofing Sheffield to detect exactly what work needs to be done. Also, A1 Roofing Sheffield will be able to choose the most suitable solution.
All Types of Roofing Work Undertaken
Do You Need Help ?
Call Us Now On
When Is It Time To Maintain Your Sheffield Roof?
It is important to consider whether the weather is favourable before carrying out roof maintenance in Sheffield. You should invite experts over for roof maintenance services in Sheffield during the summer or spring when the weather is less harsh. Our customers in Sheffield can easily get in touch with our expert roofers who are always available on 0114 437 2361 to give you the quality roofing services that you need, every time. Are your shingles out of place in Sheffield? A1 Roofing Sheffield can fix them to good as new. A1 Roofing Sheffield will help you with your roof renovation and refurbishing to fix broken or leaking roof tiles. A1 Roofing Sheffield also provide solutions to your roof guttering problems in Sheffield. A1 Roofing Sheffield professional are experts who can also help you replace your roof shingles with a metal roof in Sheffield or overlay it with fibreglass. Whatever new roofing project you are working on in Sheffield, contact a A1 Roofing Sheffield professionals to advise you.