Increase Your Sheffield Property Value With Our Quality Slate Roofing
One way to add value to your Sheffield property is to install durable slate roofing with classic design. The slate roofing system has been a top choice for Sheffield homeowners over the years due to its long lifespan and the classic look it can give to a home. If you plan to convert to this roofing system, A1 Roofing Sheffield is here to help. With A1 Roofing Sheffield fully qualified, well trained, friendly and experienced technical team of roofers and our customer-centred service culture, A1 Roofing Sheffield brings premium quality slate roofing solutions to residents, landlords and property developers in Sheffield. A1 Roofing Sheffield are fully licensed with all the major accreditation bodies in the UK and have over 10 years of solid quality and satisfactory services to customers in Sheffield. A1 Roofing Sheffield customers are assured of a job well done by experts that are updated with the latest techniques in the industry, who use quality materials, are fully insured, and approach their work with professionalism. A1 Roofing Sheffield believe this level of customer satisfaction shouldnt be out of reach, which is why our rates are reasonably priced.
Our Guarantee
---
Free site visit and survey
No hidden costs
British standards compliant
Fully Insured
Clean and efficient
Professional workmanship
Long Lifespan
Ask our long-term customers at A1 Roofing Sheffield and they will attest that A1 Roofing Sheffield gives the best value in town. Value for money is not just a buzzword with slate roofing as its longevity is well proven. It can last as long as a century, which is by and large double the longevity of other roof types. This is why slate roofing products come with a guarantee for 100 years. If you are not planning to sell your home in Sheffield, this is a good option for a roof. Mold and fungus dont grow on its surface as well, which limits the need for frequent cleaning or maintenance.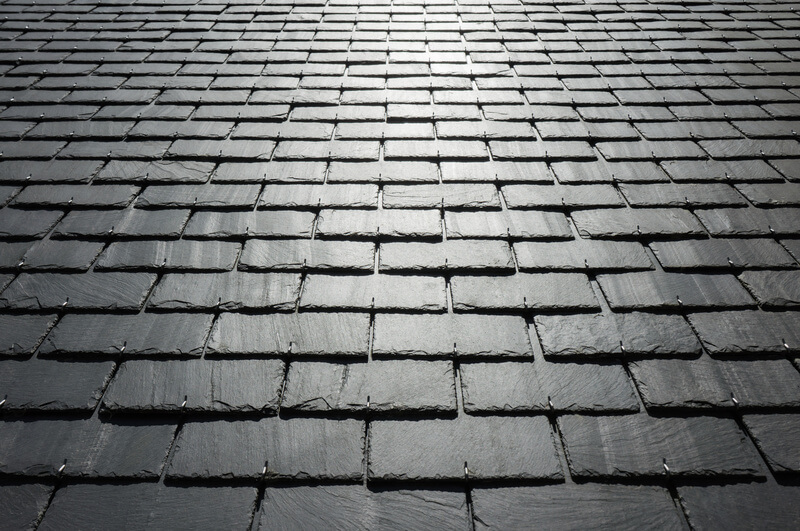 If you are looking for slate roofing systems for your Sheffield property, A1 Roofing Sheffield helpful customer service agents are just a phone call away at 0114 437 2361. Dont hesitate to enquire on A1 Roofing Sheffield roofing solutions or ask for a quote, free of any obligation.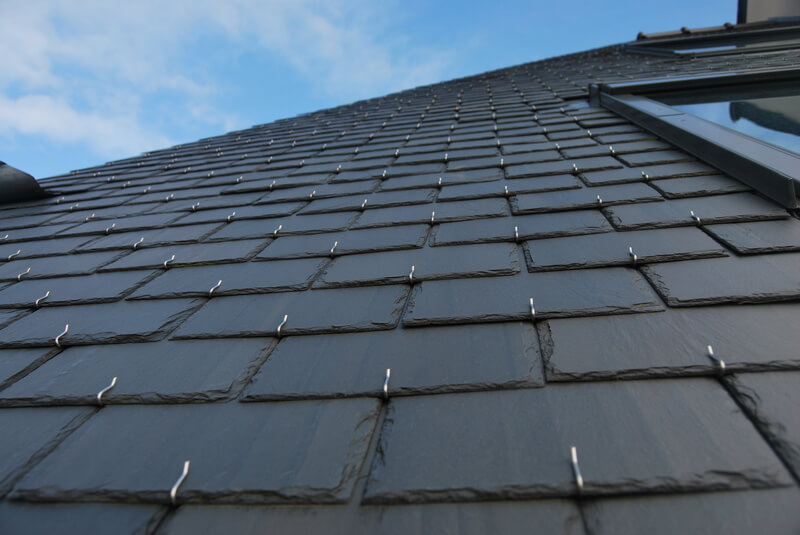 Reasons Why Your Sheffield Property Would Benefit From Slate Roofing
Some people argue that slate is are fragile and heavy weight with complicated roofing requirements. However, this is not much of a problem if you hire a roofing company with extensive experience in the installation of this type of roofing system. Once these are taken care of with the top level specialisation and detailed attention of a premier roofing company like A1 Roofing Sheffield, the numerous benefits of slate over other roofing types will become more evident and remarkable to anyone.
What makes slate roofs attractive is their natural elegance. Precision and care are necessary to successfully install a slate roof such that it would enhance the overall beauty of a buildings design. You can personalise your slate roof according to your design preference with the variety of colour and texture choices available. Besides, slate shingles can be hand-shaped to meet the specific preferences of a customer or customized to a variety of thickness and sizes. No matter what period your Sheffield home was built in, slate roofing will not overpower its inherent beauty.
Do You Need Help ?
Call Us Now On
Free Quality, Pre-installation Roofing Survey In Sheffield
Before A1 Roofing Sheffield install slate roofing on your property, well first undertake a detailed inspection of your current roofing system to help us understand specific details of your slate roofing needs. This will help A1 Roofing Sheffield decide the best fit to complement and bring out the beauty of your home.
Good For The Environment
Slates long lifespan means it is good for the environment. Compared to other roofing types that require periodic replacement, this durability means that there is less need for regular replacement and thus minimising construction waste.
Increase In Property Value
A propertys resale value increases as a consequence of the myriad benefits that slate roofing brings. Call us at 0114 437 2361 today for slate roofing advice and a free quote.
Tough And Low Maintenance
One of the toughest stones, slate is also valued as a roofing material due to its fireproof and waterproof qualities. These naturally provide protection against extreme weather changes and limit the damage in case of a fire.
All Types of Roofing Work Undertaken
Do You Need Help ?
Call Us Now On
Quality Slate Roofing Sheffield From A1 Roofing Sheffield
A1 Roofing Sheffield give our customers a variety of slate roofing solutions. A1 Roofing Sheffield clients have the option of using recycled slate tiles if they wish to significantly lower the installation costs as well as minimise environmental impact. For clients that prefer brand new materials, A1 Roofing Sheffield have a long list of trusted suppliers of quality new slates worldwide. For urgent slate roofing services in Sheffield, A1 Roofing Sheffield are here to help you with roofing solutions to match your budget. Call A1 Roofing Sheffield today on 0114 437 2361 to get a free, no obligation quote for slate roofing services that give you peace of mind and keep you smiling.